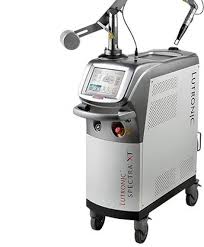 Spectra™ XT Laser
The Spectra is a versatile Q-switched Nd:YAG Laser capable of producing combination of high peak power and short pulse width laser, hence delivering efficient destruction of targeted pigments with minimal collateral thermal damage. It is the laser on the market FDA cleared to treat melasma. The Spectra Laser can also be used in the treatment of epidermal naevi, acne scars, pigmented and vascular lesions, non-ablative skin resurfacing as well as tattoo removal.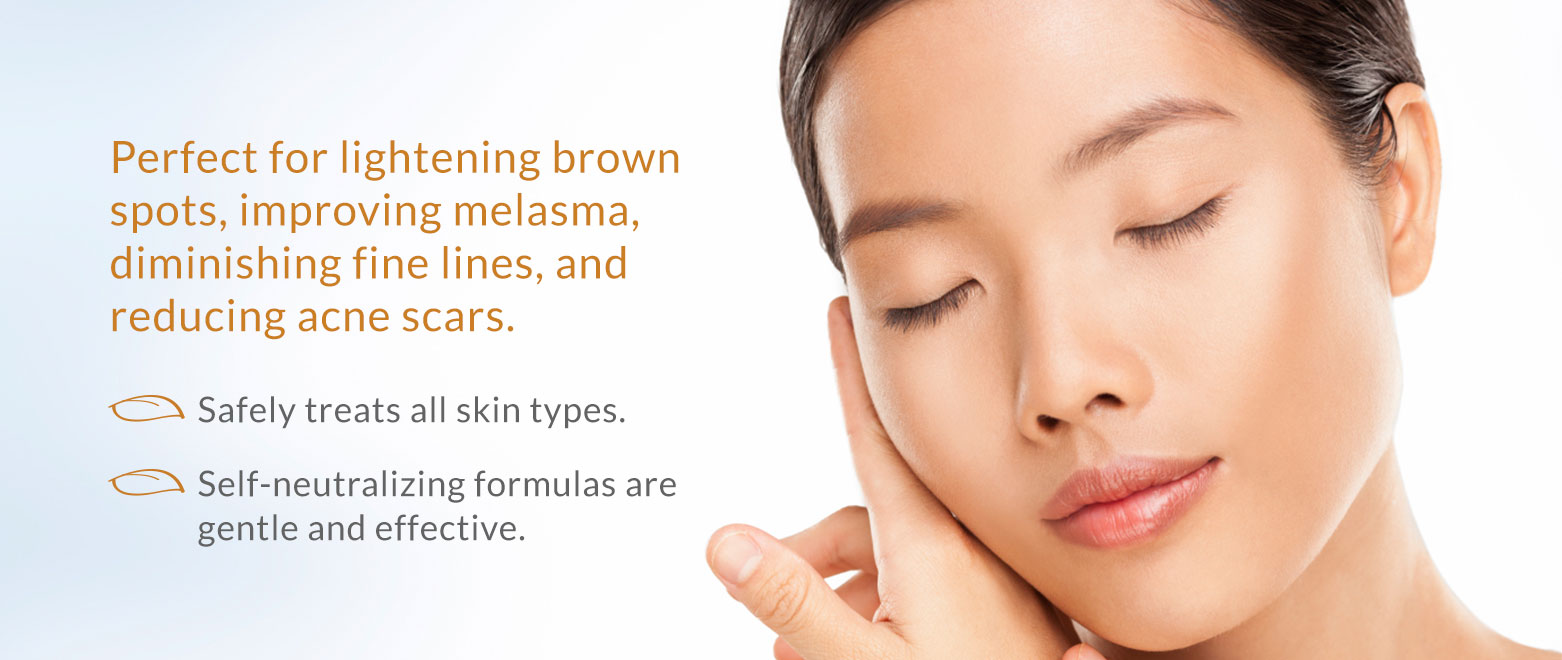 Skin Peel
Skin Peel, otherwise known as Chemical Peel is a technique used to improve the appearance of the skin on the face, neck or hands. A chemical solution is applied to the skin that causes it to exfoliate and eventually peel off. The new, regenerated skin is usually smoother and less wrinkled than the old skin. As exfoliation takes place, pigmentation are also reduced. Depending on the condition, different peels are selected to treat different conditions. Chemical peels can also be used as a rejuvenation therapy, to address acne, comedone, acne scars, wrinkles, sagging skin, sun damaged and aging skin.

Prescriptive Creams
Although laser toning and chemical peel remain the main stay for skin toning of pigmentary lesions, some may not agree for these procedures in fear of unfamiliarity or perhaps the lesions are mild and may not require extensive intervention. We carry an array of prescriptive cream based medications to help you overcome these pigments. Creams are also often used in combination with other therapies to achieve faster and better results, diminishing pigments and brighten your skin.


PRP (Platelet Rich Plasma)
Popularly known as the "Vampire" or "Dracula" therapy, PRP achieves regeneration or anti-aging by biological stimulation of resident stem cells by growth factors. Application is done via injection of the persons own enriched autologous plasma (with high platelets concentration) to the areas of interest. These platelets release growth factors that assist the human body to repair itself by stimulating cells to regenerate new tissue. As a result, total rejuvenation of photo- and chronological facial aging, including reduction of skin pigmentation and wrinkling as well as an improvement of skin texture and tone can be expected.

Mesotherapy
"Meso" originates from the Greek word "mésos", which means middle. Mesotherapy involves injection of substances (eg. natural extracts, homeopathic agents, pharmaceuticals and vitamins) into the middle germ layer which forms the connective tissues of the body. Mesotherapy techniques is useful in targeting pigmented areas to quickly lighten and rejuvenate your skin. These injections are often injected into the skin of targeted areas, other than targetting pigmentary lesion, they can also help to reduce wrinkles, eliminate cellulite, reduce and contour fat, promote weight loss, treat aging skin and redundant (sagging) skin, as well as rejuvenate the hands and neck.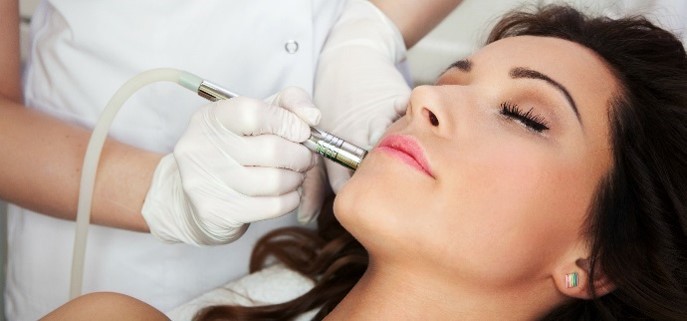 Microdermabrasion
Microdermabrasion treatments use a minimally abrasive instrument to gently sand your skin, removing the thicker, uneven outer layer. This type of skin rejuvenation is versatile and can help in the following conditions : Improve age spots and black heads, Improve hyperpigmentation (patches of darkened skin), Exfoliate your skin for a refreshed appearance, Lessen the appearance of stretch marks, Reduce fine lines and wrinkles, Reduce or eliminate enlarged pores, Treat acne and the scars left by acne. Microdermabrasion also helps to thicken your collagen, which results in a younger looking complexion.

Aessence™ Whitening Facial
In Aessence clinic, we offer an array of facial services to cater for your needs. The whitening facial combines facial cleansing, massage, whitening peel and a cooling masque. This combination is used to lightening and brighten your skin at the same time pampering yourself to a very comfortable soothing session of relaxation.