What is Rejuran Healer Treatment?
Rejuran Healer is a rejuvenating skin treatment made of biological molecules called polynucleotides (PN). A PN molecule is a biopolymer made up of 13 or more nucleotide monomers bonded together. If nucleotides sound familiar, it is because you probably heard about it in biology class – nucleotides are the basic structural units which make up DNA!
The DNA extract in Rejuran Healer is obtained from salmon, then fragmented into PNs.
How Does Rejuran Healer Treatment Work?
The 2 main effects of Rejuran Healer, or PN/PDRN are:
Wound healing– through stimulation of growth factors, increased microcirculation,
Anti-inflammatoryeffects – through scavenging of free radicals and blockage of inflammatory cytokines in the body.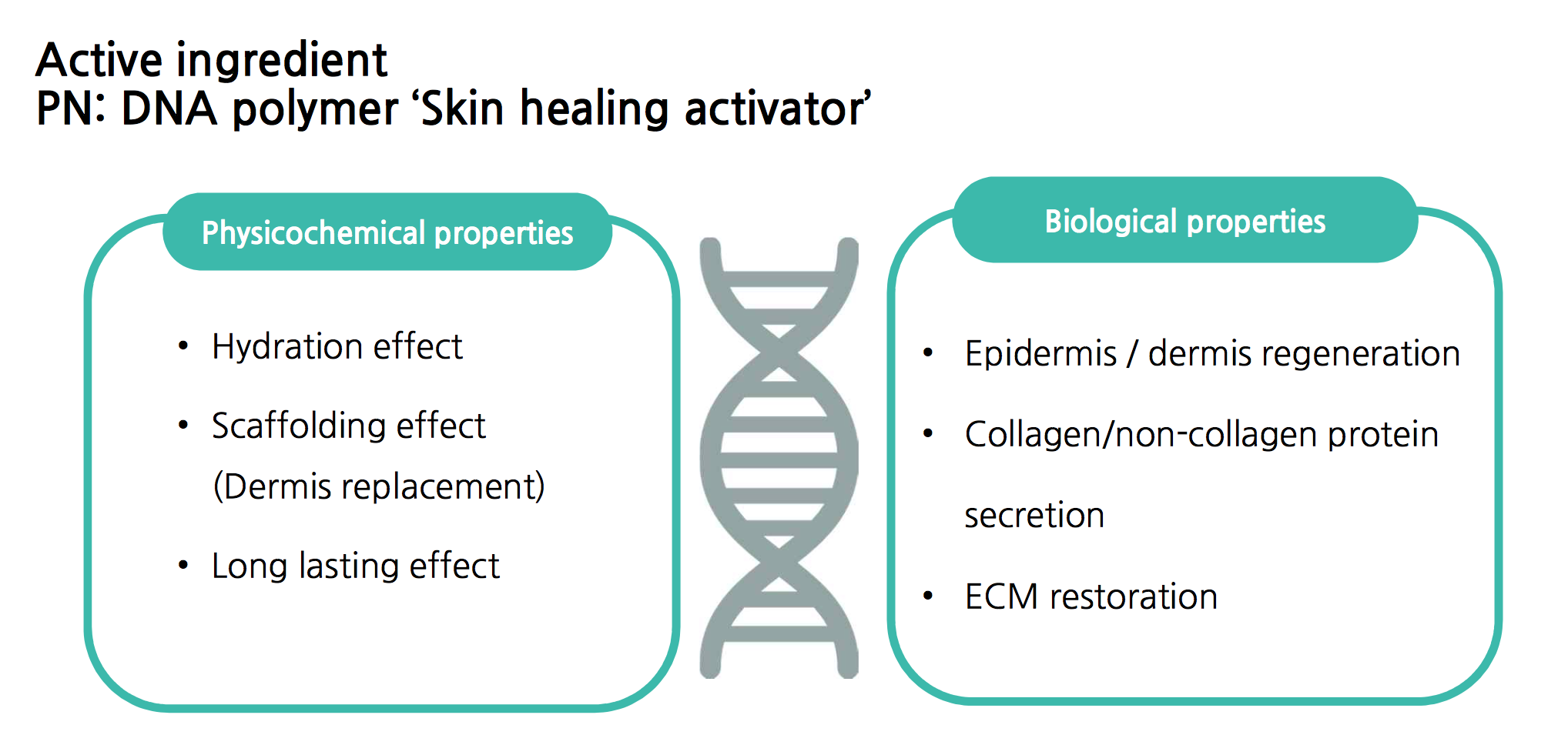 Rejuran does this through several mechanisms:
PN/PDRN work by biologicallyincreasing the metabolic activity of cells in the skin called fibroblasts – the fibroblasts in the skin are stimulated to regenerate key components of the skin which we lose with age, such as collagen, glycosaminoglycans and glycoproteins. In other words, PNs awaken tired aged cells to act younger and get to work again.
PN/PDRN act mechanicallyas a scaffolding for cells and the extracellular matrix to grow – they have a 3-dimensional structure where fibroblasts can use to produce its regenerative effects.
PN/PDRN provide building blocksfor DNA synthesis. Through salvage pathways, the PNs are broken down by the body's processes into purines and pyrimidines, then recycled into new DNA again.
How Does Rejuran Healer Treatment Work?
Polynucleotides (PNs) refer to a broader group of molecules. Deoxyribonucleic acid (DNA) and ribonucleic acid (RNA) are all PNs. On the other hand, PRDN – Polydeoxyribonucleotides, refer to a subtype of PNs. Rejuran contains PNs – which also includes PDRN.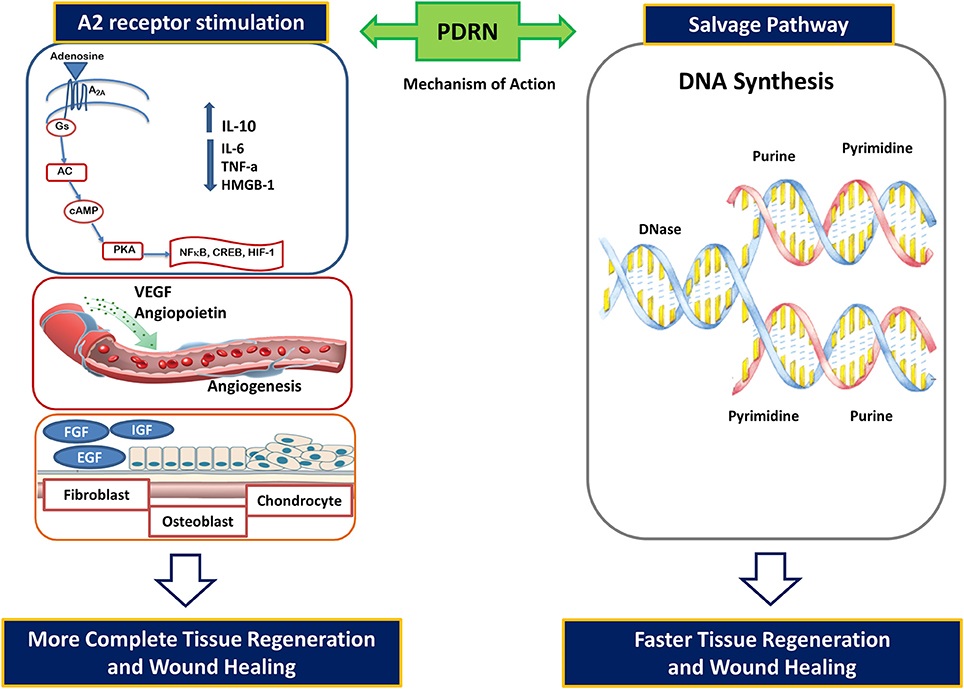 In Particular, Why is Salmon DNA Used for Skin Rejuvenation?
A study was published in March 2010 to investigate the effect of rubbing salmon DNA on human skin6. The results were surprising – just by doing that, subjects showed a significant improvement in skin elasticity, texture and hydration.
Salmon DNA is used in Rejuran as it is very similar to human DNA. Researchers also found that salmon DNA is very safe and compatible in the human body without causing any adverse side effects. The salmon DNA used in Rejuran is purified to be free from other components such as proteins which may trigger an immune response.
What Benefits Does Rejuran Healer Have?
Rejuran PN/PDRN's healing properties have several beneficial effects on the skin, as shown in their funded study7:
Improved skin elasticity

Improved Hydration

Reduced fine lines and wrinkles

Skin repair – with improved skin barrier function

Skin normalization – thickening of skin, regulation of oil production

Improved skin tone

Improved skin texture
For more info, WhatsApp or call us at +6018-208 3395