Advanced Dermal Filler (Juvederm™, Restylane™, Radiesse™, Teosyal™, Belotero™)
Asynchronus volume loss in the different compartments of the face leads to contour irregularities and folds that define the signs of aging. For example, the midface flattens, tear trough hollows under the eyes appear, nasolabial folds deepen and oral commissures give the mouth a downturn appearance. With appropriate use of fillers, all of the effects of aging due to volume loss are improved or corrected, without the need for invasive surgery.

Advanced BTA
BTA (Botulinum toxin A) is a neuromodulator, medically injected in small amounts to selectively weaken specific facial muscles and reduce wrinkles caused by strong muscle contractions. In Aessence clinic, we help smoothen your wrinkles without limiting natural facial expressions therefore avoiding a "frozen" look. The effects of BTA typically last 4 – 6 months, and recovery occurs through sprouting of new axons, achieving re-innervation of muscles.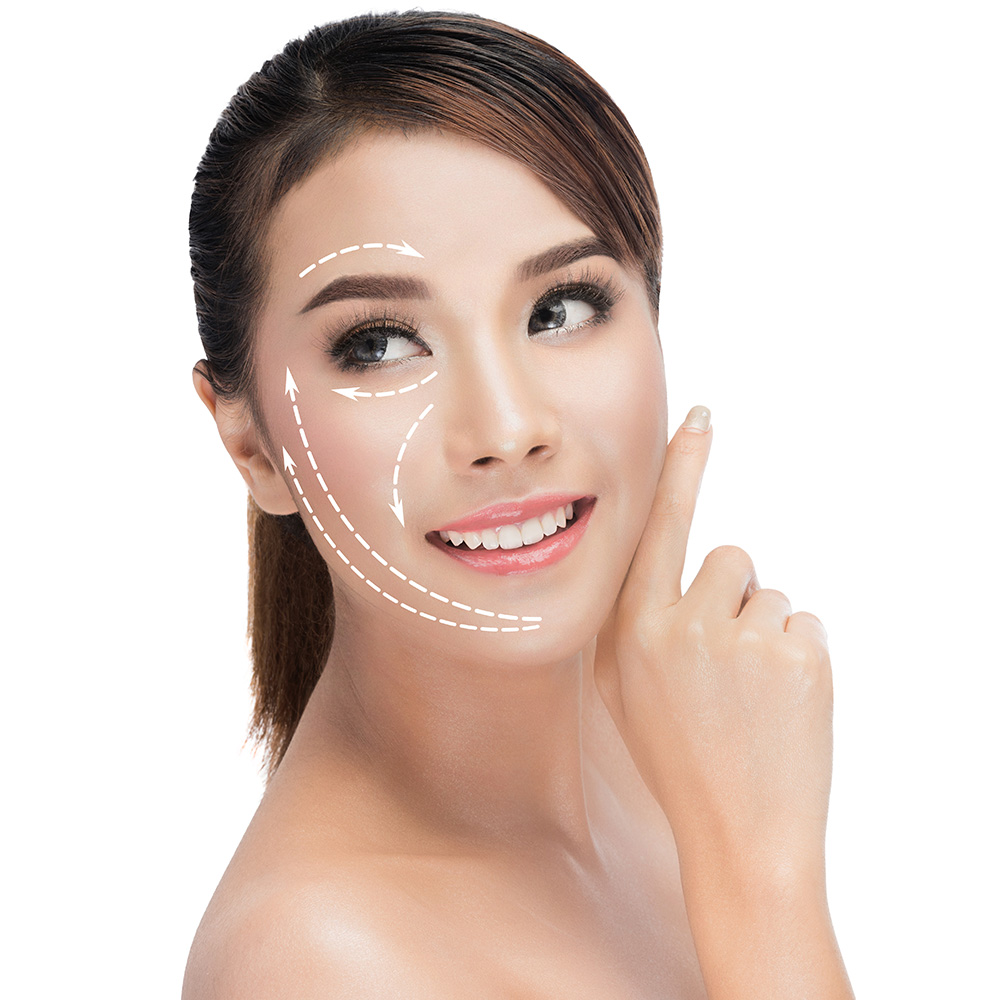 Sculptra™ Aesthetics
Ever heard of the word collagen ? Collagen is a structural protein in the human body responsible in providing our skin its strength and structure, and also plays a role in the replacement of dead skin cells. Sculptra™ Aesthetics is an FDA-approved injectable poly-L-lactic acid that helps gradually replace lost collagen – an underlying cause of facial aging. Its effects of restoring facial volume and the look of fullness appear gradually over the treatment regime and can last up to two years, giving your skin better resiliency, elasticity and shape.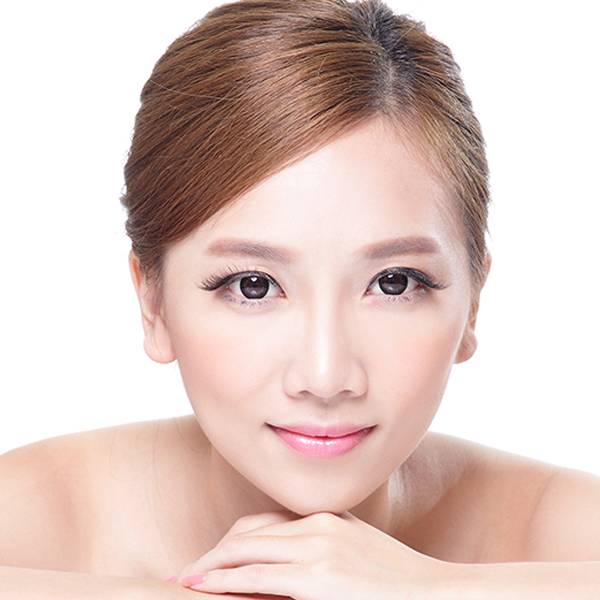 Non-surgical Threadlifts (Silhouette Soft, Ultra V Lift)
Face lift process without operation is a suspending method by placing spiny or planum threads to dependent parts of the face by the help of cannula hence its name Non-surgical Threadlift. With age, human skin becomes less firm and saggier. More lines and wrinkles become visible. The threadlift procedure brings these parts (eg. cheeks, jowls, brows and the neck area) whose elasticity has lost, back to its old position, creating a very natural, rejuvenated and refreshed look. This procedure is typically perform under local anaesthesia for a more comfortable, painless experience.

Acculift™
Sometimes, people begin to notice they look tired and decide it's time for a change, to improve the appearance of wrinkles and fine lines on their face, restore their jaw line and get rid of the fullness in their neck. — but they are adamant against an invasive procedure like a facelift. Acculift™ is laser-assisted facial contouring procedure. The Acculift™ procedure is performed using an Accusculpt™ laser to break up solid fat into a partial liquid state and then removed through a small liposuction procedure. Its goal is to reduce jowling and contour the chin area in an outpatient, minimally invasive manner, restoring a more youthful neckline and jaw, taking away some of the weight from your face and the wrinkles associated with it.


PRP (Platelet Rich Plasma)
Popularly known as the "Vampire" or "Dracula" therapy, PRP achieves regeneration or anti-aging by biological stimulation of resident stem cells by growth factors. Application is done via injection of the persons own enriched autologous plasma (with high platelets concentration) to the areas of interest. These platelets release growth factors that assist the human body to repair itself by stimulating cells to regenerate new tissue. As a result, total rejuvenation of photo- and chronological facial aging, including wrinkling as well as an improvement of skin texture and tone can be expected.

Mesotherapy
"Meso" originates from the Greek word "mésos", which means middle. Mesotherapy involves injection of substances (eg. natural extracts, homeopathic agents, pharmaceuticals and vitamins) into the middle germ layer which forms the connective tissues of the body. These injections are injected into the skin of targeted areas, and can help to reduce wrinkles, eliminate cellulite, reduce and contour fat, promote weight loss, treat aging skin and redundant (sagging) skin, as well as rejuvenate the hands and neck.

Fractional CO2 Laser
Laser skin resurfacing has been called the anti-aging advancement of the 21st Century. Fractional laser treatment has bridged the gap between the ablative and non-ablative laser techniques. It works by targeting both the epidermis and dermis, delivering a laser beam that is divided into thousands of tiny but deep columns of treatment into the skin. This highly effective procedure is commonly used to treat facial lines and wrinkles (rhytides), sun damage, skin pigmentation associated with photoaging, surgical and acne scarring as well as stretch marks.

Microneedling
Minimally invasive and suitable for all skin types, microneedling is a form of therapy in which a device delivers tiny needle pricks to stimulate the skin's natural healing processes, where it rushes to make more collagen. Needling is often coupled with application of serum or hyaluronic acid to fascilitate penetration of these substances into the skin, giving a more radiant outcome. Microneedling can minimize wrinkles and improve the appearance of scars with minimal recovery time.

Chemical Peels
Chemical Peel is a technique used to improve the appearance of the skin on the face, neck or hands. A chemical solution is applied to the skin that causes it to exfoliate and eventually peel off. The new, regenerated skin is usually smoother and less wrinkled than the old skin. Depending on the condition, different peels are selected to treat different conditions. Chemical peels can also be used as a rejuvenation therapy, to address acne, comedone, acne scars, pigmentation, sagging skin, sun damaged and aging skin.

Rejuran Healer
Rejuran Healer is a skin healing treatment that has surged in popularity over the last few months. The world cannot seem get enough of skin rejuvenating injection treatments. Skinboosters was the must-have treatment last year, but today, Rejuran Healer, from South Korea has become the treatment on everyone's lips and minds. Rejuran is also commonly referred to as Rejuran Healer, PN, PDRN Therapy, Miracle Healer Injection, or 婴儿针 (Baby skin injections).